July 22, 2014
AgencySparks
has been rapidly growing and for that I am thankful. We have been having conversations with many, many brand marketers and connecting them with the, now
seven marketing agencies
that make up the AgencySparks Network. We have
comfortable office space
and
two excellent employees
have joined our team. Startups have plenty of challenges, but this has been the most rewarding experience of my life, so far.
Of course I could not have built this company alone. Along with the great team here, there were many
mentors
and friends who provided guidance along the way. I wanted to come up with a special gift to thank these individuals who inspired me to launch AgencySparks, so I called on local artisan/glass blower -
Matt Janke
to create a special, unique piece that these individuals could proudly display to signify their small role in the company's formation.
Behold the hand-blown and custom etched paperweights I have been giving to the "sparks" that helped make AgencySparks a reality: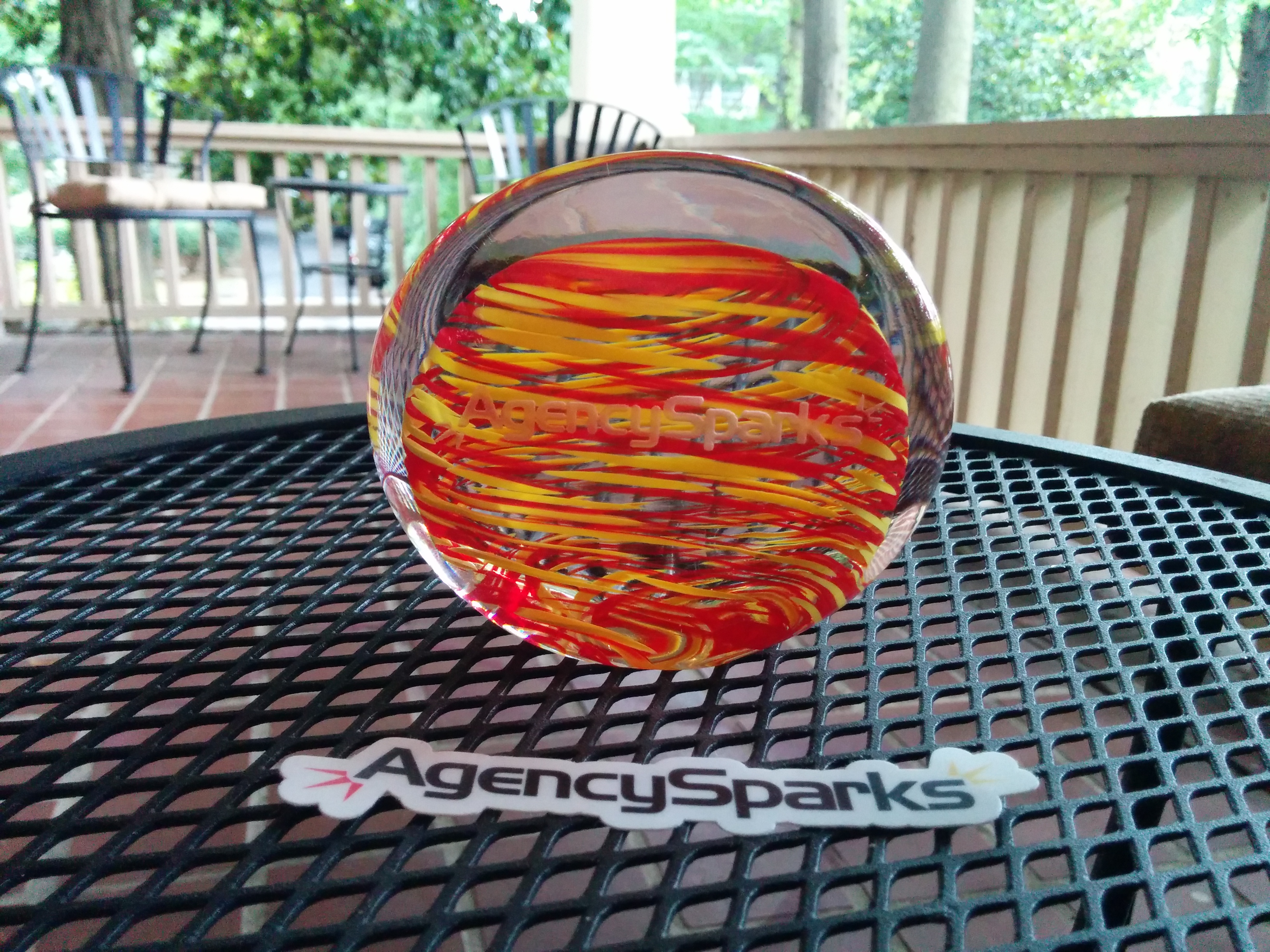 Thank you:
Stephanie Peterman




Katia Herrera




Michelle Koufman




Jeff Hilimire




Lisa Katz




Glen Caruso




Kelly Deen




Genevieve Bos




Dave Williams




Jennifer Dorian

Kelly Gay
Best,
Joe
Posted by Joe. Posted In : AgencySparks